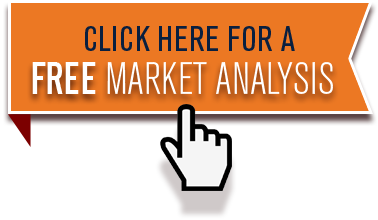 Meet our Media Team
MANSI Media is ready and willing to help you place your next local media buy, in print or digital, across the country.
Lisa Knight
Lisa leads a fantastic team of sales and media buying professionals, who strive each day to provide their clients with customer service that is second to none.
"I should be better at the orange category in Trivial Pursuit since sports play a huge role in my life."
Vice President of Advertising
717-703-3043
Email
Wes Snider
Wes spearheads our partnerships with ad agencies and brands, directly assisting them as they plan, negotiate, and place ad campaigns in newspapers and digital sites all across the country.
"My greatest strength?  Positivity.  I'm a glass-half-full type of guy, and try to bring that enthusiasm and motivation to every part of my life."
Director of Client Solutions
717-703-3056
Email
Shannon Mohar
Shannon specializes in large regional and national clients, helping them place successful campaigns in print publications across the United States and beyond.
"I love my yellow highlighter.  Yellow highlights mean that I have completed an order/proposal, and answered all of the client's questions."
Account Manager
717-703-3053
Email
Brian Hitchings
With over 20 years of experience in the world of media buying, Brian brings efficiency, skill, and touch of humor to his clients' campaigns.  With our custom one order, one bill service, he is ready to save his clients both time and money.
"As a kid, I had two paper routes and also worked at a local newspaper stuffing Section B into Section A two nights a week until 2:00 am."
Director of Client Solutions
717-703-3049
Email
Nick Wenger
Nick is well prepared to track down the news media property best suited for your next campaign since he's been placing ads in newspapers and local online sites around the country for nearly ten years.
"I'm a sports nut that loves playing hockey and golf, but I'm also a closet nerd who plays video and board games."
Account Manager
717-703-3047
Email
Chris Kazlauskas
With a keen eye on detail, Chris guides our media buying team and maintains one of the largest local media databases in the country.
"I became a silent partner in a hair salon.  Odd for a bald fellow to do, but hey."
Director of Media Placement
717-703-3025
Email
Denise Gower
Denise assists clients to strategize, execute, track, and optimize digital campaigns on a variety of local and national platforms.
"Top three things in life:  My wonderful daughter; Disney World, already counting down to my next trip; and tea, which is necessary for survival."
Digital Media Manager
717-703-3024
Email
Ken Sanford
Ken manages the day-to-day ad placement operations of several major accounts, while also supporting research and placement on other accounts.
"I have walked along the Great Wall of China."
Major Accounts Manager
717-703-3089
Email
Meg Michaelian
Meg acts as the middleman between advertisers and media companies, translating the needs of both to simplify the process for all.
"I've always considered myself to be a Rachel Green, but the older I get, the more my inner Monica Geller shows."
Media Buyer
717-703-3091
Email
Simi Ojo
Simi works on the planning and placement of newspaper & digital advertising for clients who are interested in running advertising placements across the country.
"I watch about 70% of the (really great) shows on TV, and when I'm not watching those, I'm lamenting about the other 30% I can't ever get to."
Media Buyer
717-703-3027
Email
Amber Clark
Energetic and always smiling, Amber brings an organized and color-coded approach to the world of newspaper media buying. Working across both print and digital, she is happy to assist you with your next buy.
"Yoga, classic literature, poetry; I am a true renaissance woman who enjoys expanding my mind while living minimally."
Media Assistant
717-703-3009
Email