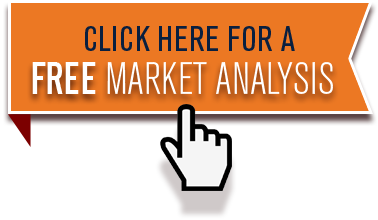 Newspaper Placement
We Work With Every Paper
According to a Nielson-Scarborough study, 169 million adults read a newspaper product each month. Newspapers, in any format, are an important vehicle to reach an audience that is highly desirable to advertisers.
The advantages of newspaper advertising are wide-ranging:
REACH: More than 6 in 10 U.S. adults read a newspaper product each week.
ENGAGEMENT: Readers are highly engaged with newspapers in print, online, smartphones, and tablets because they value the news, advertising, and local feature coverage.  Eight in 10 newspaper users acted on a newspaper ad in the past month.
MOST TRUSTED MEDIUM: Newspaper is the most trusted medium not only for news and information but also for trusting advertisers and their content.
TARGETING OPTIONS: One of the strong benefits of newspaper advertising is that newspapers offer a variety of ways to target a particular audience, whether it's zoning inserts by zip code and using a niche publication to target a certain ethnic group or behaviorally targeting a specific group through a newspaper's digital property, newspaper options offer a wide range of products to reach any audience an advertiser is looking to connect.
CONVENIENCE: Newspaper companies offer their readers a variety of platforms to choose from in how to receive their news and advertising content. Readers place a high value on the ability to consume newspapers in the format that is most convenient and useful depending on the time and place.
DEMOGRAPHICS: Another advantage of newspaper advertising is that newspaper readers are the demographic group that advertisers are looking to reach. Seventy percent of U.S. adults with an income of over $100k read newspaper content each week. Over three-quarters of U.S. adults with a college degree access newspaper content each week. With newspaper advertising, brand messages can reach an affluent, educated audience who is ready to be swayed by your message in either print or digital formats.
MANSI Media works with every newspaper in the United States. Whether your ad campaign is local or national, We'll provide top-notch research, implementation, and fulfillment, all saving you time and money.
We will help you determine the best newspaper print products to match your target audience.
Run of Paper advertising can be placed anywhere in a newspaper. This is a cost-effective method to get your message to consumers. Your ads will run alongside trusted editorial content.
ROP is a common phrase used in newspaper advertising sales. It means that your business advertisement can be placed anywhere in the paper and it is a good choice for reducing the cost of your local advertising.
ROP's allow editors and publishers to place ads where they fit the best in that edition of the paper. Advertisers are given options for the size of their ad and as they layout the paper, editors use their discretion on which ads to place where. These ads can appear in any section of the newspaper, except the classifieds.
Placement within the paper is an important consideration, and you can often request that your ROP ad is targeted at certain reader demographics.
Newspaper inserts can be targeted and customized to meet the needs of your client and MANSI Media can streamline the process for you. We use our proprietary zip code analysis tool to determine what papers will deliver the best results for your target audience and how many inserts you'll need to cover each zip code.  
Whether you're focusing on specific geographic areas or desire a large reach with full-run distribution, our analysis tool will identify the print media products that maximize your investment and achieve your advertising goals.
Once we determine your newspaper list and coverage areas, we'll negotiate competitive rates and can even coordinate the printing and distribution on your behalf.
Front page solutions offer unparalleled visibility, superior positioning, and unique creativity. These alternatives provide a strong impact and will push a brand's message through the clutter for a powerful impression.
A spadea or spadia (also "spadea fold") is a separately printed, unbound broadsheet that is folded around a newspaper or other periodical, or around one of its sections, appearing as a partial page or flap over the front and back.
A sticky note is a small ad affixed to a newspaper's front page, above the fold. Also known as a "front page post-it".
Sticky notes provide a colorful pop on the front page of a newspaper. Appearing above the fold, these units offer the advantage of targeting (often available by zip code or zone) and the ability to be removed and re-affixed to another surface (desk, fridge, etc.) to keep the message top of mind.
Front page strips build top of mind awareness while providing superior positioning. Advantages include they are quick and easy to design, there is wide availability, and can be targeted by sections (Front page, business, sports, entertainment, etc).
Sources: 1 2018 Release 2 Nielsen Scarborough Report. Copyright 2019 Scarborough Research. NewsMediaAlliance "New Advertising Panorama". 2017 News Media Alliance Playbook.MANSI Media works with every newspaper in the United States. Whether your ad campaign is local or national, we will plan and place your campaign in any publication across the country. We'll provide top-notch research, implementation, and fulfillment, all saving you time and money.