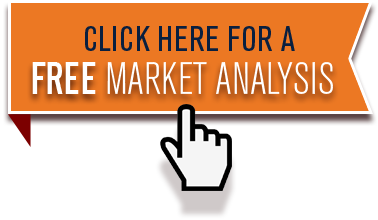 Careers
Come Join Us!
Current Openings
Check back regularly for new openings.
Job details
Number of hires for this role: 1
Full Job Description
MANSI Media, a media placement company based in Harrisburg, PA, has an opening for a Media Assistant position. This position is responsible for managing advertising campaigns across a variety of media outlets and verifying that the ads ran as ordered. Additional duties include assisting the media buying team with rate accumulation, planning and other duties as they arise. Qualifications include: 1-3 years work experience, strong organizational and time management skills, Microsoft Office experience, willingness to learn and excellent communications skills. Degree in Advertising, Marketing, or Business Administration preferred. Qualified applications should send resume, salary history and salary requirements. MANSI Media offers an appealing work environment along with an excellent salary and benefits package including company paid health, dental and vision insurances and PTO. EOE
Job Type: Full-time
Pay: $15.00 – $16.00 per hour
Benefits:
401(k)
Dental insurance
Disability insurance
Flexible spending account
Health insurance
Life insurance
Paid time off
Vision insurance
Schedule:
8 hour shift
Monday to Friday
Supplemental Pay:
Work Location:
This Job Is Ideal for Someone Who Is:
Dependable — more reliable than spontaneous
Detail-oriented — would rather focus on the details of work than the bigger picture
Achievement-oriented — enjoys taking on challenges, even if they might fail
Work Remotely:
Temporarily due to COVID-19
COVID-19 Precaution(s):
Remote interview process
Personal protective equipment provided or required
Social distancing guidelines in place
Virtual meetings
Sanitizing, disinfecting, or cleaning procedures in place
Send resume and cover letter to:
---
Affirmative Action/Equal Employment Opportunity Policy
Mid-Atlantic Newspaper Services, Inc. is an Affirmative Action/Equal Employment
Opportunity Employer.
No employee of the company will discriminate against an applicant for employment or a
fellow employee because of race, creed, color, religion, sex, sexual orientation, national
origin, ancestry, age, or physical or mental disability. No employee of the company will
discriminate against any applicant or fellow employee because of veteran status. This
policy applies to all employment practices and personnel actions including advertising,
recruitment, testing, screening, hiring, selection for training, promotion, transfer,
demotion, layoff, termination, rates of pay, and other forms of compensation or
overtime.
The company maintains an affirmative action program and an active outreach to recruit
applicants for employment from community groups, government agencies, religious
organizations, schools, and similar groups, who may represent those who are in a
protected class.