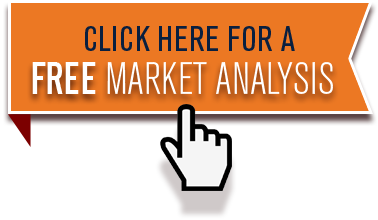 Additional Digital Services
A Suite of Digital Solutions
MANSI Media can help you secure digital placements in a wide range of online properties above and beyond locally owned and operated sites. With our expertise, we offer an entire suite of digital solutions customized to meet your needs.
Flipping the model from targeting particular digital properties, programmatic offers the ability to follow your audience around the internet, reaching them on the brand-safe sites they visit daily (Weather.com, TheAtlantic.com, Elle.com, etc.). 
A variety of targeting methods are used to reach a specific audience. Depending on the desired customer, we can deploy any or all the following targeting tools:
Demographic Targeting

Behavioral Targeting

Content/Contextual Targeting

Search Re-Targeting

Site-Site Re-Targeting
Build an invisible fence around a location and reach people within that fence or who have previously visited the location.
Conquest users at competitor locations and disrupt buying behaviors. 

Build larger in-cart shopping experiences by reaching users during the retail experience. 

Utilize location as a new level of targeting.
OTT (over-the-top) or Connected TV is the meeting ground for television and digital video. These terms encompass the delivery of content over the internet, without requiring users to subscribe to a traditional television package. Our ability to run campaigns on these platforms allows us to see data in real-time and provide extensive reporting on a wide variety of metrics.
Using similar programmatic targeting techniques, your brand can reach users in their personal inboxes, delivering a longer form message about what you're offering. 
Message Delivery:  Based on a user's profile, paid emails can be delivered to an opt-in audience Additionally, users who have shown an interest by opening the email can be cataloged and stored for a later return email or targeted banner ads, reminding them about an offer and cementing top of mind awareness.
Native Advertising or "Sponsored Content" delivers a beyond-the-banner option, reaching users through space normally reserved for content. Articles generated by local media and amplified through social channels are utilized for these campaigns.
Digital radio (i.e. Streaming Audio) provides a platform for audio ads that are streamed over a network rather than received as a signal from a particular physical location. This lends itself to a level of targeting that is not possible with traditional terrestrial radio. 
Allows our clients to specify the locations, demographics, behaviors, and/or interests of the audience they are trying to reach. 

Our approach allows us to target the biggest platforms individually, or through a collective approach via programmatic. 

We can target by device, musical genre, or even type of playlist such as Dinner, Travel, Cooking, Workout, etc. 

Podcast listeners can be included or excluded as part of the targeting.
Facebook and Instagram combined to become the largest social media network in the United States, providing the greatest access to the widest possible audience. The average U.S. consumer spends over 40 minutes per day on this network. 
Utilizing the back-end advertising platform and advertiser access through your account, this program will deliver inexpensive reach to an audience interested in a target behavior, demographic, or interest. All advertising on this platform will be delivered through the main news feed, which historical evidence has shown to be the most effective for advertising when compared to audience extension options.
Search Engine Marketing (SEM) provides top-line access to the search engines used daily by consumers to find the goods and services they need. Our search offering targets your users across multiple search engines (Google, Yahoo, and Bing) and incorporates the latest features.
I have worked with MANSI Media for 6 plus years on all different types of digital campaigns. They're beyond helpful and work with me every step of the way to reach the advertising goals of our clients. The digital world is changing every day it seems, so we have partnered ourselves with a team of experts at MANSI who are extremely knowledgeable and keep up with all the newest trends. Our experience with MANSI Media has met our expectations time and time again. I would highly recommend using MANSI on your next digital campaign.
– Jamie Vranich, Media Director, Mid-Atlantic Media Hub
MANSI Media will help you determine the perfect mix of products to meet your audience.